The Globus Rubchem Group was established in 1998. We are the importers, indenters, & suppliers of Synthetic Rubber & Specialty Rubber Chemicals in India. With our offices strategically located across India and close to the 3 major wet ports in India, we have a dedicated supply-chain network to support & supply customers Pan-India.
MUMBAI
KOLKATA
CHENNAI
BENGALURU
Strategic Partnerships across India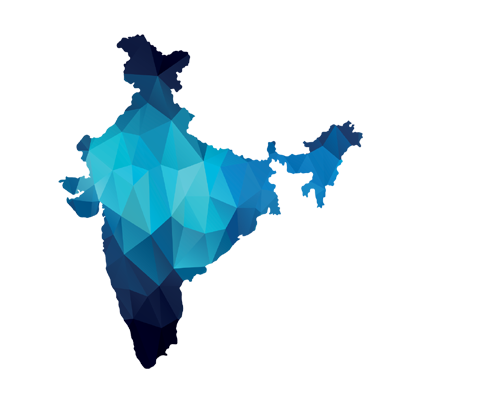 OUR SUCCESS IS MEASURED BY THE SUCCESS OF OUR CUSTOMERS, SHARE HOLDERS COMMUNITY, & ASSOCIATES.
THE TIMELINE
One thing common for every successful venture is - ``Right Timing``
The United States Of America
Mexico
Germany
France
Spain
Italy
Belgium
Netherland
United Kingdom Japan
Korea
Russian Federation China
Singapore Thailand
United Arab Emirates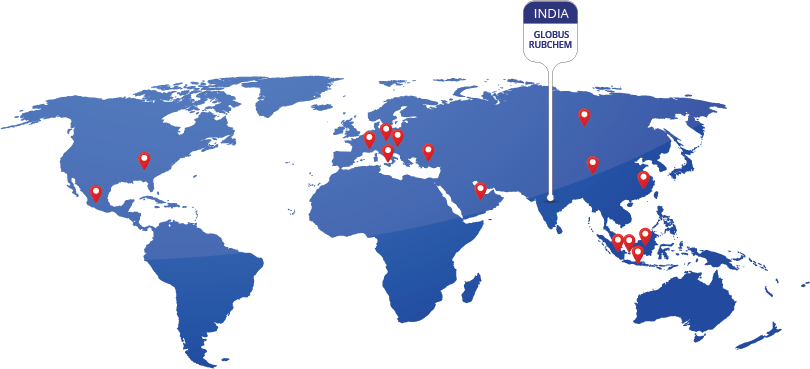 At Globus Rubchem (P) Ltd., we focus on sourcing only from the trusted suppliers to ensure that the raw materials are of high quality & have consistency throughout. With open and transparent communication with all our Global Suppliers, we ensure long-term partnerships. With our multi-business model, we source Raw Materials for domestic trading in the Indian market for Small & Medium Customers whereas for the Large Scale manufacturers we indent directly as an agent to the customers creating a sense of trust and loyalty.